Making a crossword puzzle from scratch is not an easy task. But with the help from Wordapp, it will be a piece of cake. Both the process and outcome should be enjoyable.
Features🤞:

🍕1 Automatic layout of the crossword grids. Based on the collection of words user inputs, Wordapp will automatically search for the best layout for the puzzle.
🍔2 Huge sources of clues from professional crossword puzzles and dictionaries. This crossword clue database will make the creator's life easy.
🍟3 Easy load and save function. Users can share the generated puzzle with friends by external APPs. After the other user got the puzzle, he or she can click the puzzle directly choose the Wordapp to open it. Or the user can use the 'import' function from the Wordapp.
🍿4 Export as a standard puz format which could be open by exact the same Wordapp or even some other APPs.
🌭5 The wordapp can even import puzzles from other APPs only you have the puz file from them and then you can play with it.
🍖6 The puzzle could also be exported as image format. With the image, you can share or print to hard copies.
Typical workflow🐱‍👤:

🎈Start from clicking 'New'.
🎈Optionally type the puzzle title and title size.
🎈Input a word or optionally with the help from random dictionary.
🎈Input the clue or optionally with the help from the crossword clue database.
🎈Repeat previous two steps until you have enough word clue pairs.
🎈Click 'Done' and a puzzle will be generated.
🎈Play it by yourself.
🎈Share it with friends.
Enjoy, create and share🌹!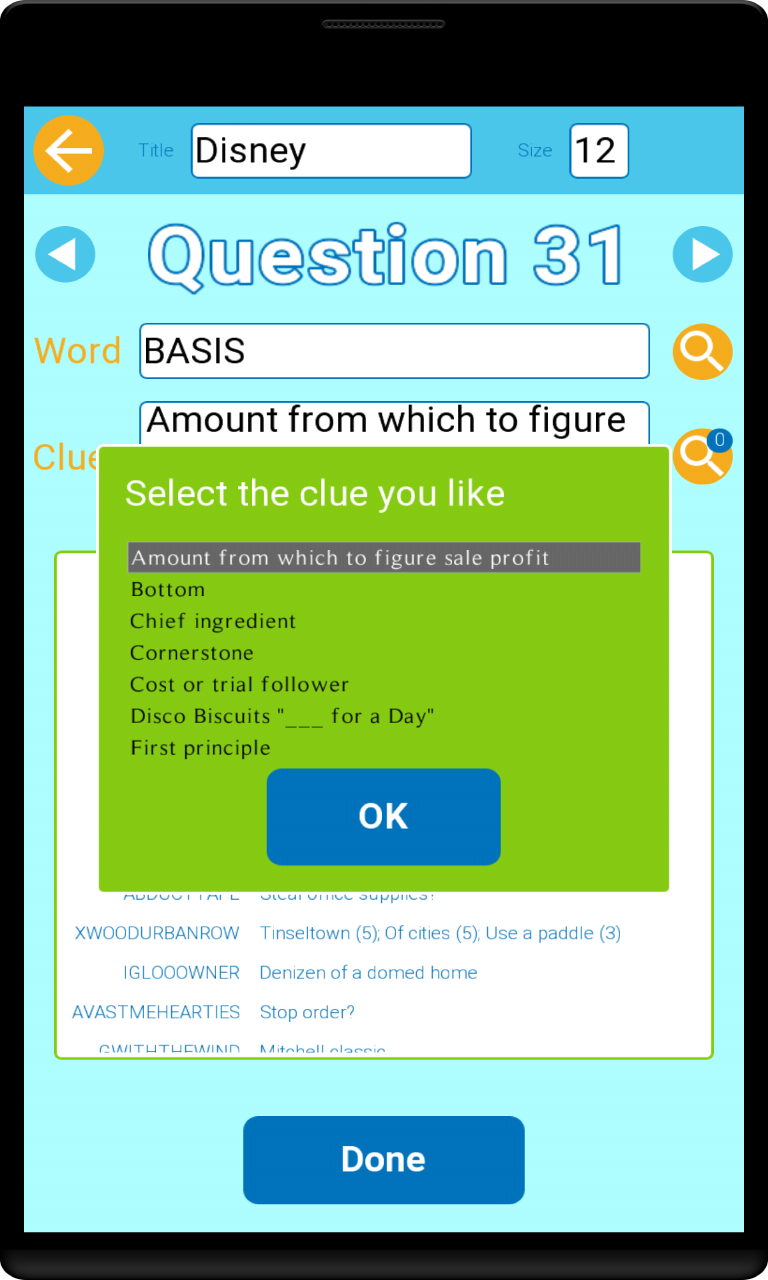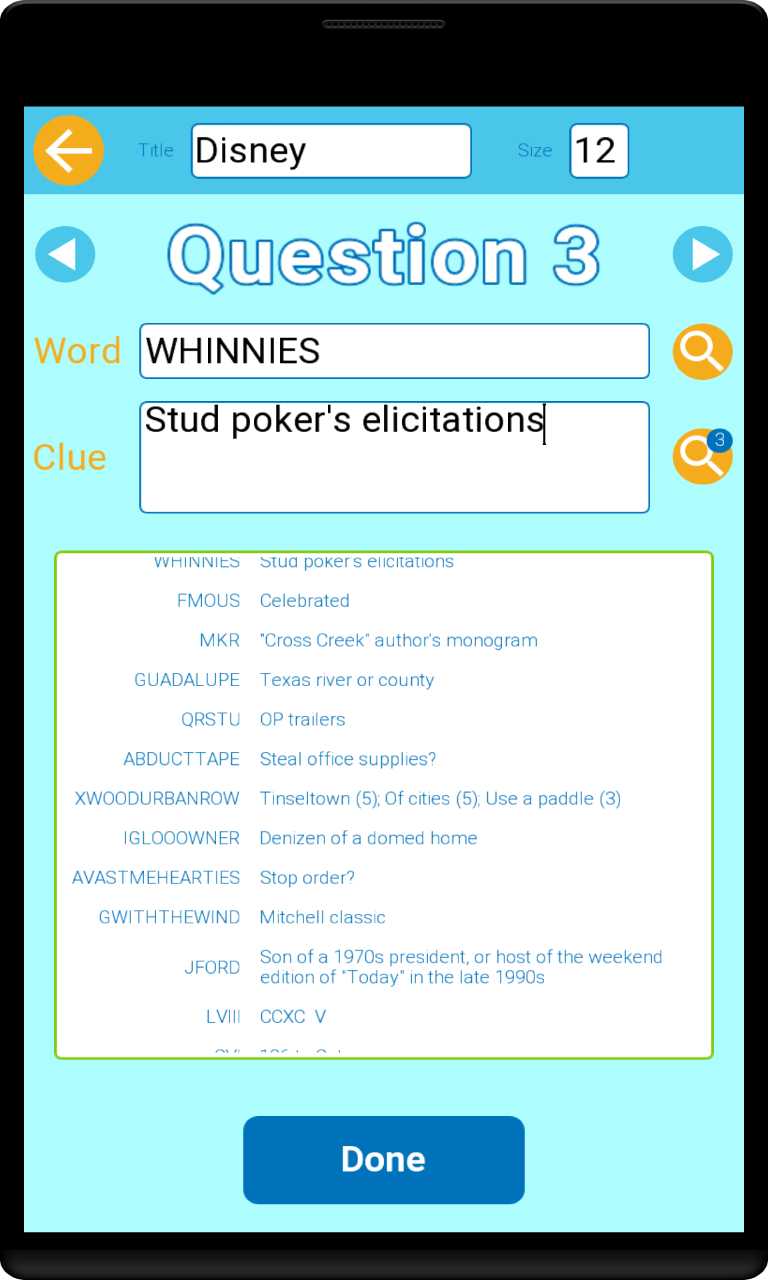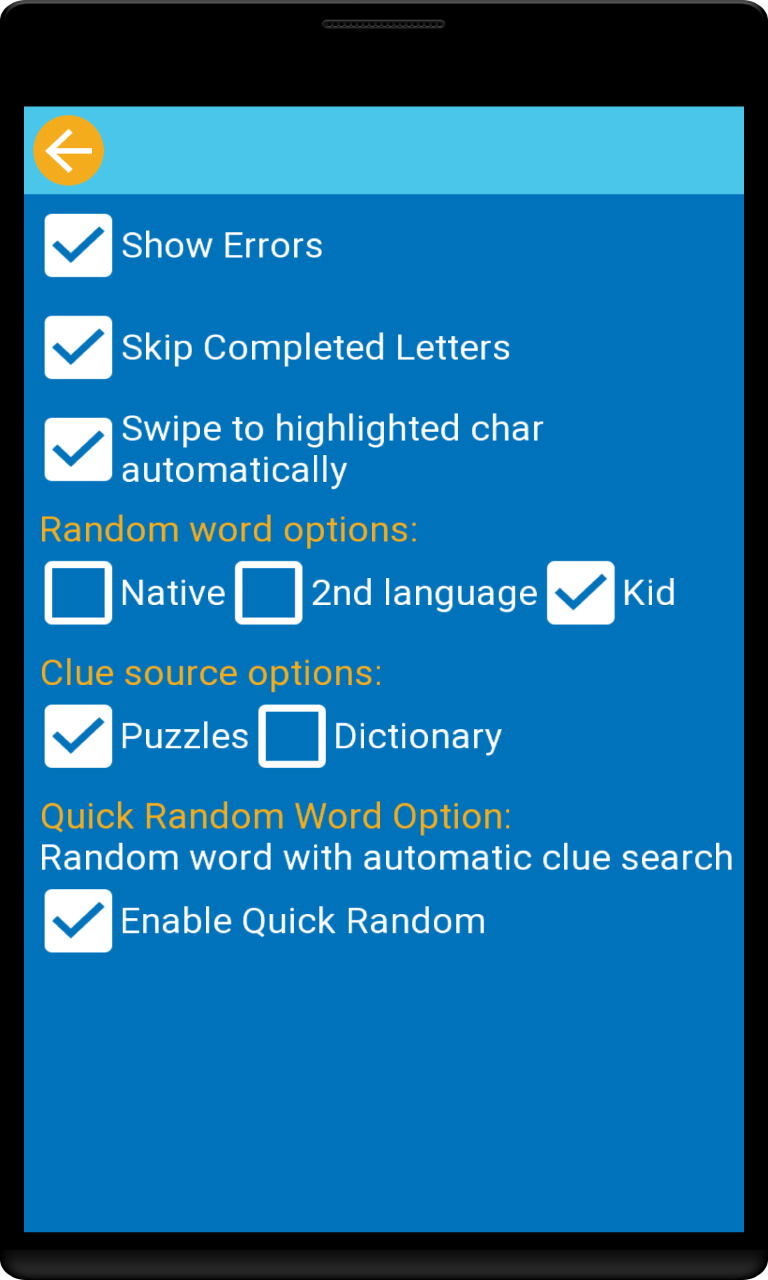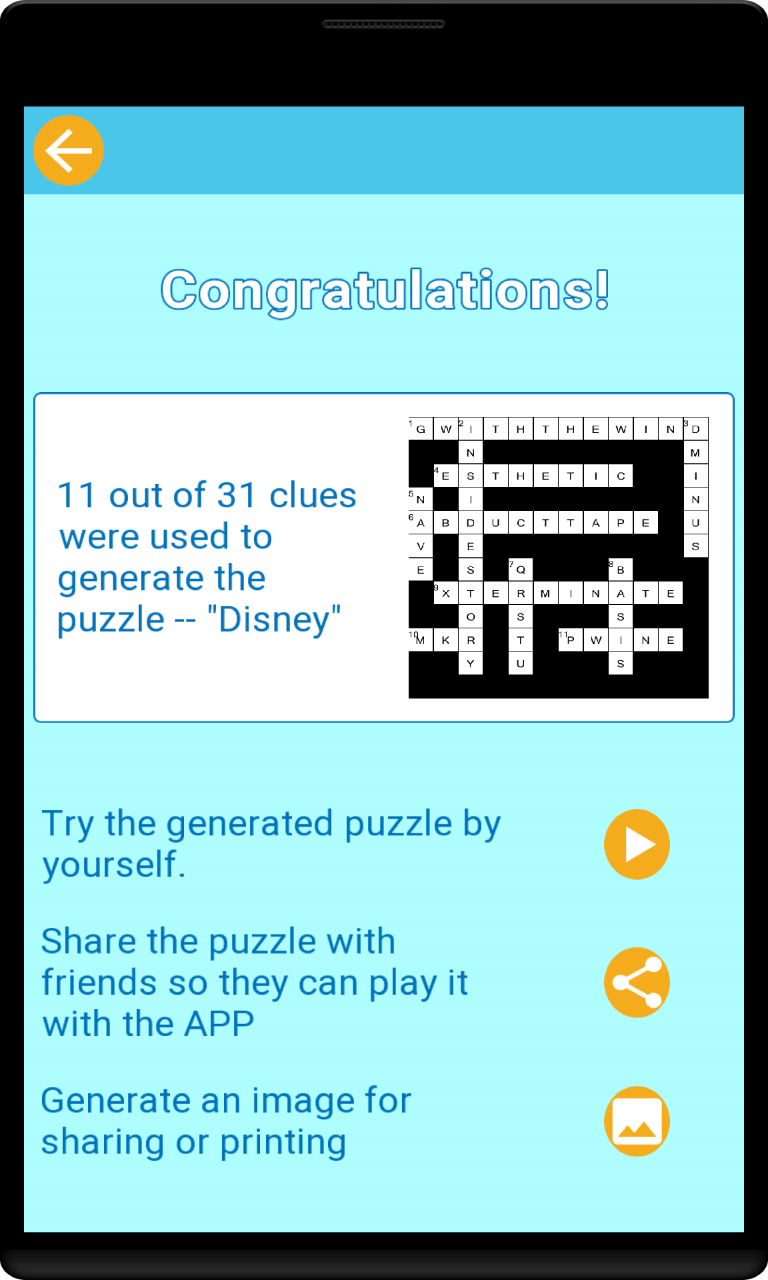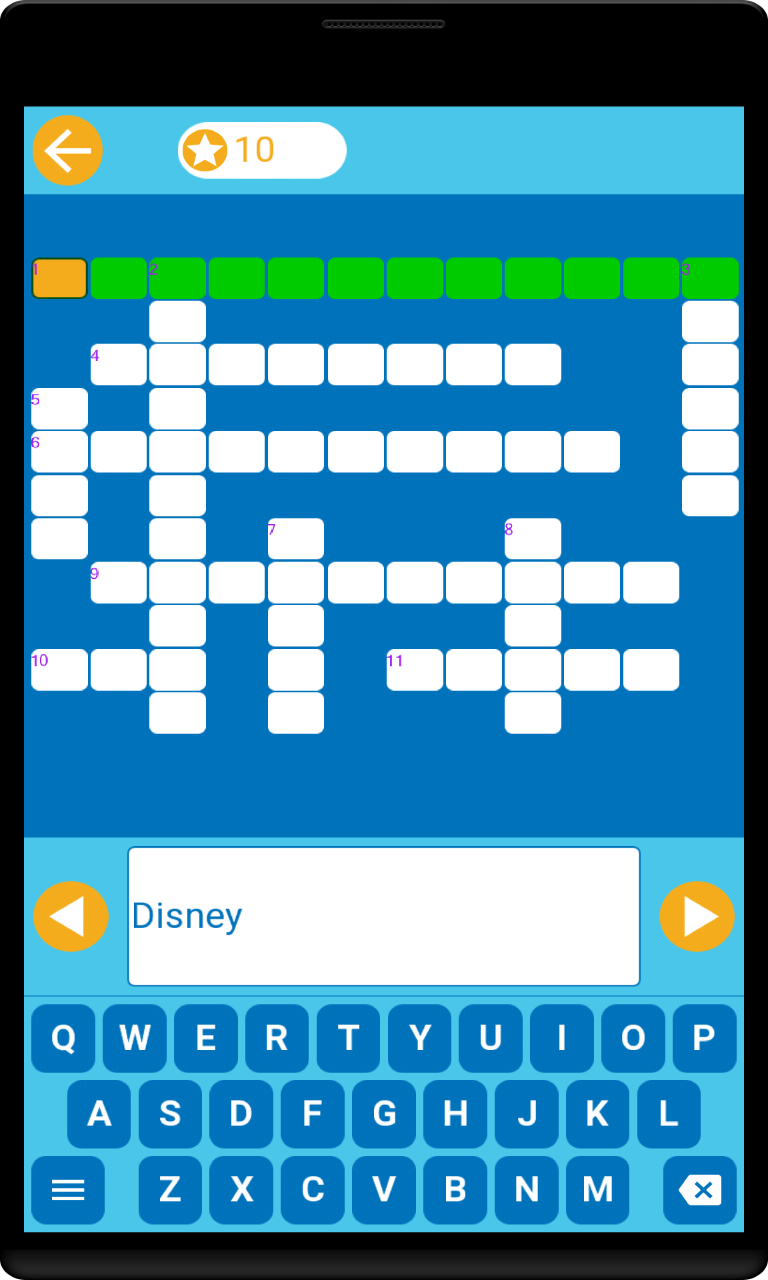 Our wordapp crossword maker is now on Google Play. Please check it.